How To Complement Kitchen Cabinets With Granite Countertops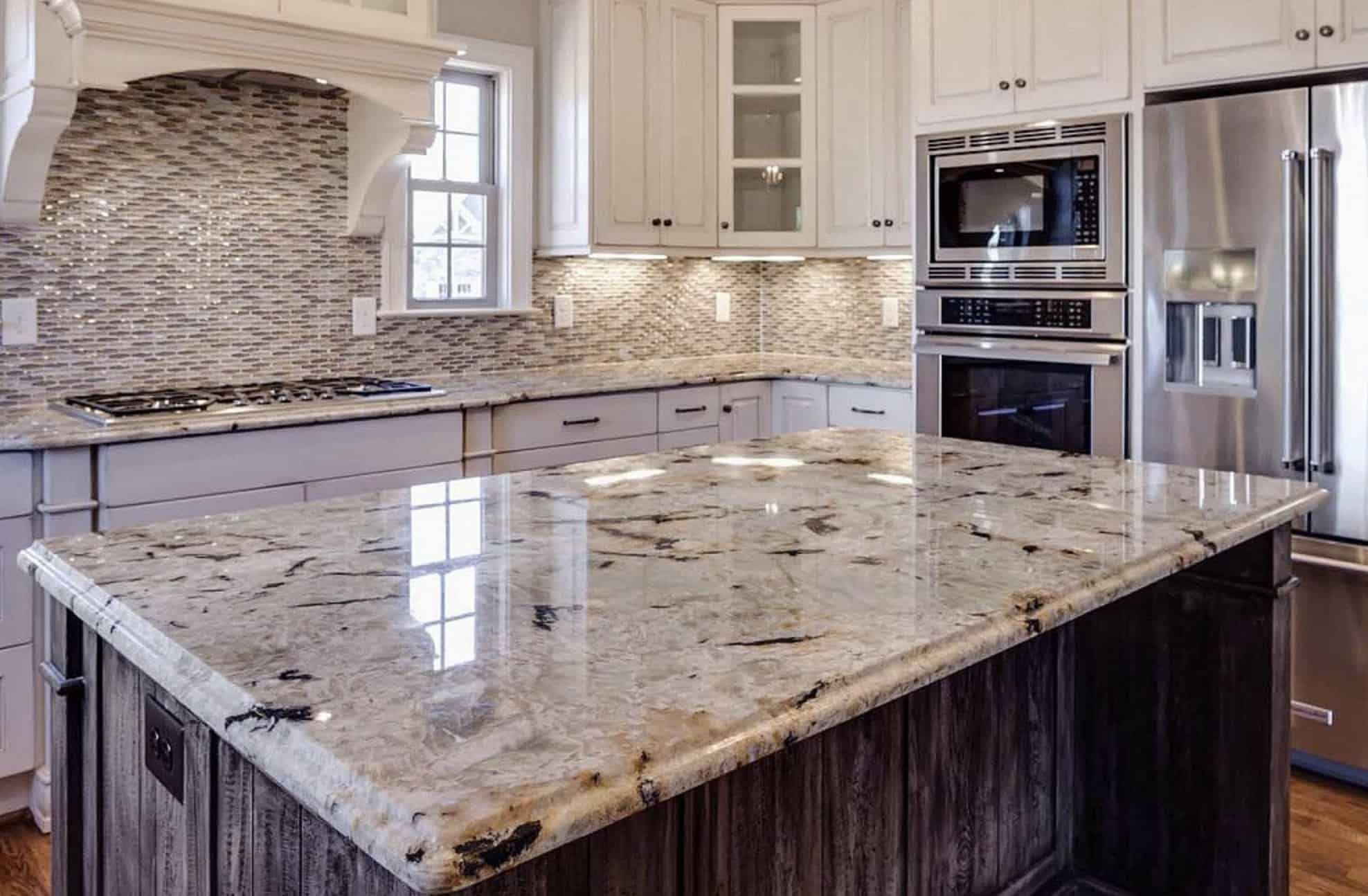 If you are thinking about changing your kitchen countertops and you want to match them with your cabinets, there are several things you should consider. First, you need to choose your cabinets carefully. You don't want to pick a wardrobe that isn't going to compliment the color of your granite countertop.
White Cabinets
White cabinets and granite countertops are a classic combination. They create a clean, light look that fits nearly any style. But how can you select the perfect countertop for your kitchen?
White cabinets go with a variety of different granite colors. You can get a white and black counter, or you can have a tone-on-tone look. Some patterns match better with white than others, so you'll need to consider a few factors before you make your selection.
To begin, choose a color that ties in with the overall design pattern of your kitchen. For example, a gray palette with stainless steel appliances will look amazing with a white and black countertop.
Choosing a bright and bold color when you buy granite countertops and cabinets in Phoenix can also create a modern look. A gray granite countertop can offer a unique and uncluttered look. It also complements stainless steel appliances well.
Another option is to have a contrasting backsplash that ties together dark and light cabinetry. If you're using copper fixtures, you might want to pick up some copper tiles to accent the black and light countertops. This is a great choice to create a Scandinavian look or for a farmhouse style.
Finally, you can try a monochrome look with single-color granite. 
Glass Tiles
When designing a kitchen, it's essential to choose the right tile. The countertop, cabinets, and flooring must complement each other. It's a good idea to take the backsplash into account as well.
It would aid in developing a unified color scheme to make the transition between the countertop and the backsplash attractive. A color wheel can determine the colors that go together the best.
A mosaic backsplash can be designed in the same color family as the granite countertop. You can also coordinate the undertones of the granite with the mosaic tile. This will create a subtle but elegant look.
Another option is to create a custom-made slate backsplash. These tiles come in unique color combinations. Using this type of tile can give your kitchen a new dimension. There are many shades to choose from, including iridescent burgundy and brown crackle glass.
If you prefer a more traditional look, travertine tile is a great choice. This stone complements nearly any counter material. Whether building your dream kitchen or revamping an existing kitchen, this material is a durable and easy-to-clean alternative.
White subway tile is a popular choice for many interior designers. You can pair it with black grout for a modern look or white grout for a farmhouse look.
Quartz Countertops
The task of matching quartz countertops with kitchen cabinets can be daunting. You'll need to decide on a color scheme, a style, and the right kind of quartz to complete the look.
The most crucial factor to consider is color. A white or light-colored countertop will help brighten up dark cabinetry. On the other hand, a darker hue will establish a strong anchoring effect. In addition, a "sandwich" design can add a pop of color.
A quartz countertop can spruce up a dull, old kitchen. It can also complement any kitchen design, from contemporary to traditional. With a bit of research, you can find the perfect match.
To find suitable quartz for your kitchen, it's best to have samples in front of you. Ideally, you'll want to hold a piece up to your cabinets and then hold it against different lighting conditions. This should give you a good idea of the varying colors and patterns of the slab.
Quartz comes in a wide variety of colors. Some have a natural stone look and feel, while others are more like concrete. Luckily, you can choose from nearly 90 shades.
Another nifty trick is to use a backsplash. Not only will this protect your countertop from water damage, but it will also make the entire room a focal point. White is a popular choice, particularly subway tiles.