Do Apartments Charge More for Lockers?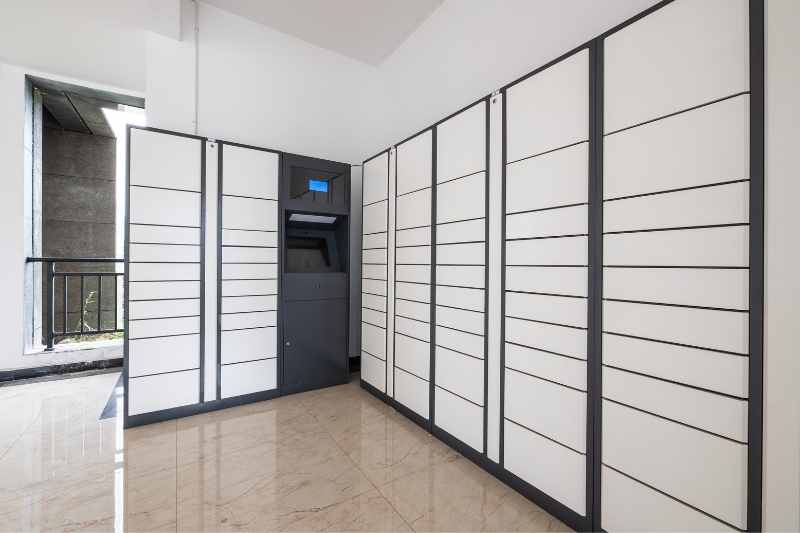 As a tenant, making sure that the things that don't fit in your home or apartment are stored in a safe and secure place is important to you. But what about the cost of that security? Do apartments charge more for storage lockers than they do for other amenities?
It's important to know if you're going to be charged more for a locker because it will affect how much you're willing to pay for rent. If the price is too high, you may have to forego renting that apartment altogether.
Money makes the world go round, and that includes the world of apartment living. So, do apartments charge more for storage lockers? Let's explore this question and find out the answer.
Do Apartment Complexes Usually Offer Storage Lockers?
The first thing that we should look at is if it's even common for apartment complexes to offer storage lockers in the first place. This will give us a good starting point to see if it's something that we should even expect as tenants.
The real answer is that it depends. There are many factors that could influence whether or not an apartment complex offers storage lockers. It's kind of tricky to give a yes or no answer to this, so let's look at some factors that can influence that:
The region where the apartment is located: 

In some areas, it's more common for apartments to offer storage lockers than others. For example, in New York City, space is limited so storage lockers are not as common. Whereas in the suburbs, there's usually more space and storage lockers are more likely to be offered. 

Size of the complex: 

Smaller complexes are less likely to have storage locker facilities because they simply don't have the space for them. Larger complexes usually have the space and can afford to offer this amenity to their tenants. 

Type of complex: 

Apartment buildings that cater to families or long-term tenants are more likely to offer storage lockers because these groups tend to have more belongings that need storage. But if an apartment complex is geared towards students or young professionals who may not have as many things, then they're less likely to offer this amenity. 

Preference of the property owner/management company: 

Some property owners or management companies prefer not to have storage lockers on the premises because they don't want the responsibility that comes with it. Others may feel that storage lockers are a valuable amenity and are happy to offer them to their tenants.
If you're specifically seeking out an apartment complex that offers storage lockers, then it's important to keep these factors in mind. It will help you narrow down your search and eventually find a place that's right for you.
Of course, even if an apartment complex does offer storage lockers, there's no guarantee that they'll have one available for you. It all depends on availability and demand. If there are more people who want storage lockers than there are locker units available, then you'll likely be placed on a waiting list.
So overall, it really varies when it comes to whether or not apartment complexes offer storage lockers. There are many factors at play and it ultimately comes down to the preference of the property owner or management company. If you're set on finding a place with this amenity, just keep these things in mind during your search.
Are Apartment Complexes with Storage Units More Expensive?
Now, let's take a look at the heart of this article. Are apartment complexes that have lockers more expensive? It can be difficult to find a definitive answer because there are so many different types of apartment complexes out there.
There are typically two different ways that apartments would handle this kind of thing. Some apartments will charge you more for your rent and give you a locker, while others will make you opt-in to the use of a locker and pay an additional monthly fee for it.
There are a few factors that can contribute to how much an apartment complex will charge for the use of a locker, for example: 
Size of the locker: 

The bigger the locker, the more it's going to cost. 

Location of the locker: 

If the locker is in a more convenient or accessible location, then it will likely cost more. 

Type of lock on the locker: 

If you need a special type of lock for your belongings (e.g., a padlock), then that will also add to the cost. 

Security features of the locker: 

If the locker has special security features like an alarm or CCTV, then that will increase the price.
Keep in mind that these storage lockers are investments to the property owner or management company, which directly influences how much they'll charge you for the use of it. They need to make sure that they're making enough money off of the locker to cover the cost of maintenance, repairs, and replacement (if necessary).
At the end of the day, it really depends on each individual apartment complex. Some might be more expensive than others, but there's no way to know for sure without doing your research. The best thing you can do is ask around or look up reviews online before making a decision.
If your heart is set on having on-site storage, then you may have to be willing to pay a little bit more in rent. Just remember to do your research and weigh all of your options before making a decision.
Is On-Site or Off-Site Storage Better?
If you don't want to deal with the potentially higher rent prices that come with on-site storage, then you might be wondering if off-site storage is a better option. It could end up saving you some money, and that's always a good thing.
There are a lot of positive things about off-site storage, for example: 
You can usually get a lower price for it: 

Because you're not using the storage facility that's on the property, the apartment complex doesn't have to charge you as much. 

Off-site storage facilities are specialized businesses: 

This means that they're usually better equipped to handle storing your belongings than an apartment complex would be. They have more experience with it and they know how to keep your things safe. 

You can choose the size of the storage unit: 

This is important because you don't want to end up paying for a storage locker that's too big or too small. With off-site storage, you can pick the perfect size for your needs. 

Easy customer support:

 

If you have any problems with your storage unit, it's easy to get in touch with customer support. They're usually very responsive and willing to help you out.
All of these things are great, but you should still keep in mind that there are downsides, especially when in comparison with on-site storage. For example, off-site storage is almost always going to be a lot closer to your home than on-site storage. This means that if you need to access your belongings for any reason, it's going to take a lot longer.
Another downside is that you have to transport your belongings to and from the off-site storage facility. This can be a hassle, especially if you don't have a car or if the storage facility is located far away from your home.
Whichever you choose is really up to you and what your needs are. You can usually get a lot more space for cheaper from an off-site facility, but on-site storage provides a lot of convenience. It all comes down to what's more important to you.
Everyone's needs are different so making sure that you're getting the best solution for your storage needs might look different than what's best for someone else. Just remember to weigh all of your options before making a decision
You definitely have no shortage of options when it comes to storage. There's a good chance that your town has at least dozens of storage locker facilities, so you're not likely to have any trouble finding one. You might even find that there are storage units available right next to your apartment complex if you're lucky.
Just make sure to look around and compare prices before making a decision. Some storage locker facilities will offer you a discount if you pay for multiple months in advance, so that's something to keep in mind as well. You should also ask about any promotions or deals that might be going on.
Getting Your Things Stored Properly
Being sure that you have a place for all of the things that you own is pretty important. Whether the items have sentimental value or you're just the type that likes to rotate your home decor by season, you don't want your things to get damaged or lost.
Doing your research can help you make sure that you're getting everything that you need and want from your storage solution, whether it's on-site or off-site. Just remember to weigh the pros and cons of each option before making a decision.