Latest Trends In Interior Wall Paint Colours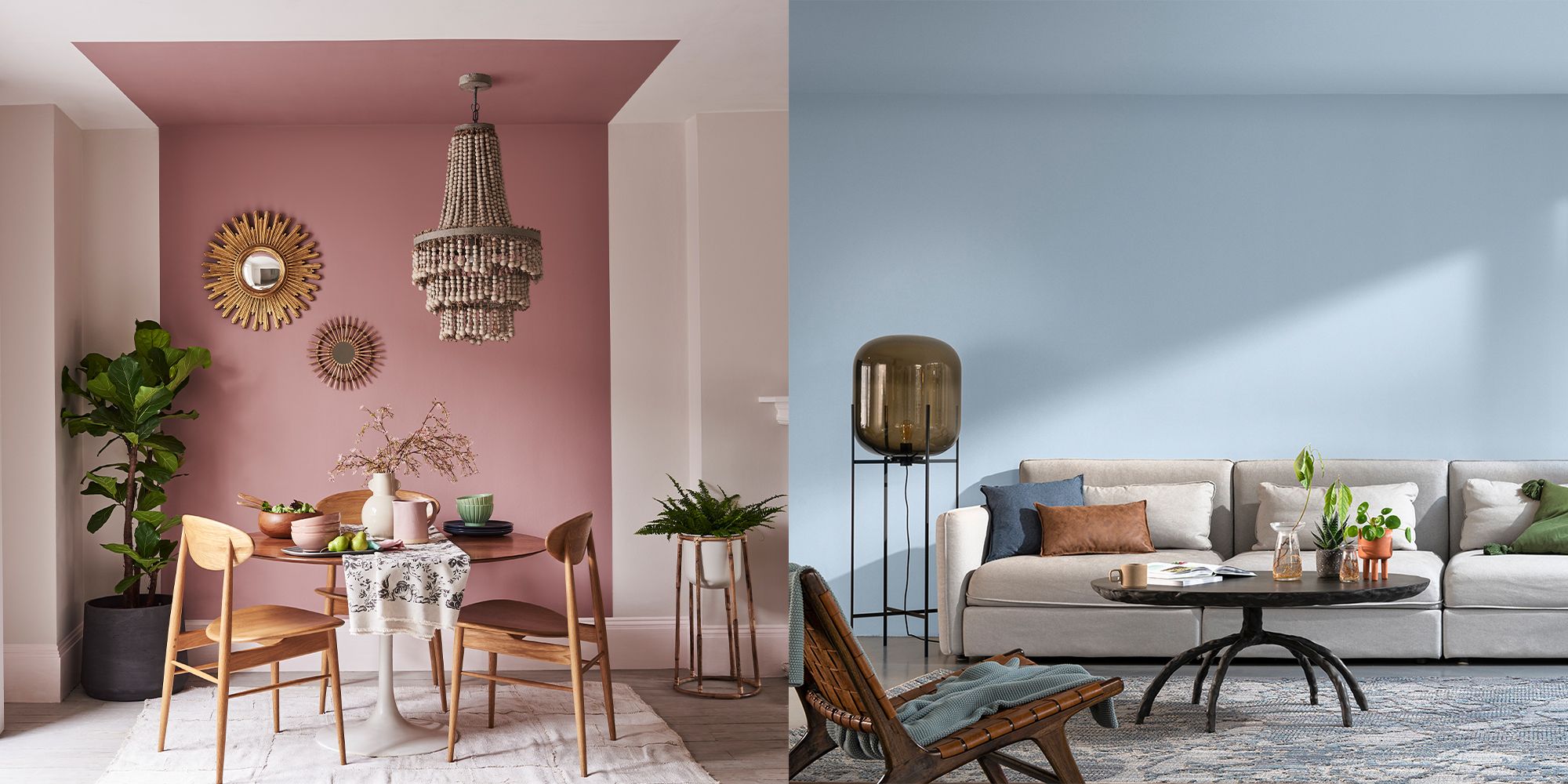 The trends in interior wall paint are never-ending. The more you introspect, the more you are likely to get bewildered amidst a stunning range of colour palettes.
With the trends around interior wall colours expanding daily, it is becoming even more daunting to set a finger on a specific colour and go for it. Thanks to our extensive research, we have shortlisted some of our favorite picks for you this season.
If you have had a hard time finding the right bedroom colour combination for your exclusive home, here's a breakthrough moment.
1. A Game Of Monotone With Blue
We have seen hues of Blue on our interior wall paint. But how often have you experienced living in a bedroom that dominates Blue on its walls? It might not sound so fascinating until you see it for yourself.
We are talking about the right shades of Blue that aren't too dark for your personal space yet cozy enough to get you glued to it. A fresh and inviting monotone play with Blue is just what your bedroom needs to stand out amongst all other bedroom colour combos you may have heard of. This one is surreal and a 'true-blue' game-changer for your private room.
2. Cold Neutrals To Add A Touch Of Modesty
For those who do not desire to go all out because they like the feeling of being grounded, cold neutrals are the big talk. These can come in the form of Grays, Peaches, and so much more. Just make sure that you pick out a cold neutral that best suits the vibe of your home. Make sure it is compatible with the remaining furniture in your bedroom and sets the right tone for you. As long as you like what you are opting for, all is well!
3. Soft Lilac That Exudes Comfort
Soft, comforting, and poise, soft Lilac is the definition of sophistication and art. It is stylish and modern yet very elegant. We love how it sets the tone just right for your small bedroom by making it look larger and brighter without making the space look too shiny. With the right bedroom colour combination, soft Lilac can truly amplify your bedroom design and make it stand out among all others in the home. It also exudes a sense of relaxation and tranquility which is an important factor in any bedroom.
4. Get Your Aesthetics Right With A Pretty Pink
We often underestimate Pink as a bedroom colour. But once you choose the right shade of Pink, you are all set to rock n roll. Pastel Pink is a timeless classic now. In fact, it has been doing the rounds for quite some time due to its softness and the serene aura that it has to offer. So, the next time you are perplexed amidst a range of subtle colours, you know which one to opt for.
Wind It Up With Your Favourite Shade!
Your bedroom is yours to design. It is yours to amplify at your preference. So, no matter what colour you pick, make sure it is able to reflect your true personality. Remember that the primary essence of your bedroom is literally any shade of colour you love.