5 Things You Can Do To Ensure You Get the Right Caster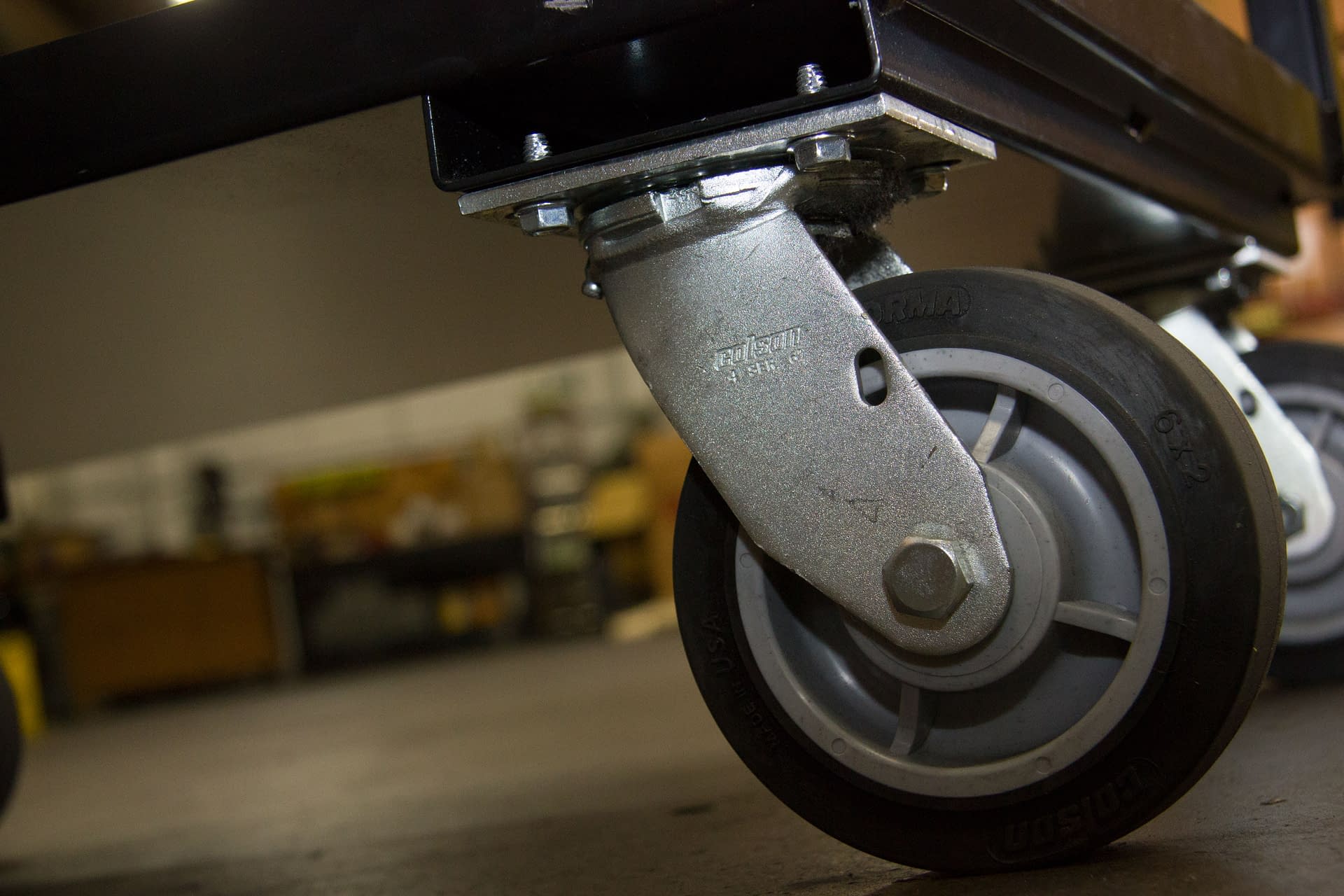 The right caster can be a great way to mobilize your equipment, but the wrong one can cause many problems. Therefore, you need to answer the following questions to ensure you get the right caster for your application. 
1. How Heavy Is the Load?
The first thing you need to do is determine how heavy of a load you will be moving. The caster that you choose will need to fit worker safety regulations with the weight of your load. You don't need to be extremely precise in your calculation, but you want to have a decent estimate. Remember that you must take everything going on the wheels into consideration. This includes the weight of your equipment, stand, cart, accessories, and anything else that could end up putting weight on the casters. 
2. How Must They Be Attached?
Caster wheels are mounted onto your equipment with either stems or plates. Choose the attachment style based on the bottom of the equipment you are mobilizing. For example, plate-mounted casters go on flat bottoms while stems go inside of legs. 
3. What About the Wheels?
How easily you can push your equipment around your shop depends on the diameter of your wheels. Every piece of debris or bump in your flooring will act as an obstacle that your wheels need to overcome. The bigger the wheel diameter, the easier it will be for you to roll over these obstacles. 
4. Do You Need a Stationary Option?
Once you mobilize your equipment, you need to think about whether or not you want the ability to convert it into a stationary workstation. Fortunately, most casters have a braking option that is simple to use. 
5. Where Do You Want To Buy Them?
If you need light or medium casters, you can often find these at your local hardware store, and this option offers you the ability to handle the part before you purchase it. If you need heavy-duty or specialized casters, your best bet will be to purchase them online. However, you won't handle the part before purchasing, so ensure they have a return policy if the part is not what you were picturing. 
When you plan on mobilizing your equipment, casters are a great option. However, you have to ensure you get the right ones to get the results you want. Answering these questions is the first step towards choosing casters that will work with your application.